CFI Flight School
Pilot Training at a Higher Level
The reasons to fly are many and diverse. We tailor flight training to your specific needs and help you set realistic and achievable goals.
---
There's No Time Like the Present
If you've always wanted to learn to fly, and relish the thought of being able to fly off to destinations when you choose, you may be ready to take the first step to becoming a pilot. It is a skillful and rewarding pursuit that can give you greater confidence in many aspects of life. Control, awareness, freedom and responsibility are skills pilots develop through the course of their training to safely navigate the skies. We would be thrilled to answer your questions about what it takes to become a pilot and can help you understand what it takes to get started.
Try Before You Buy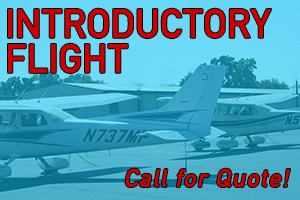 We offer amazing introductory flights that require no previous training and involve no commitment beyond having a great time with one of our instructors flying over picturesque Sacramento Valley. From the delta to downtown, over the rivers surrounding "The City of Trees", you can experience the thrill of flight today. Your introductory flight includes:
Review of aircraft and controls
Basic fundamentals of flight
One hour of flight time over landmarks around Sacramento
Most introductory flights in Cessna 172 aircraft start at $140
Plenty of photo opportunities!
Call (916) 427-7707 or send a message today to schedule your introductory flight lesson!
Everything You Need in One Place...
We have individualized ground training facilities, a well-maintained rental fleet, study materials and some of the most experienced, professional flight instructors in Sacramento.
...At Your Own Pace
We'll help you understand what it takes to obtain your pilot certificate and tailor a solution that helps ensure your success. You can relax and study at your own pace since there are no long-term commitments to undertake, no pay-in-advance schemes, fees, club dues or other fees to worry about. Simply schedule your ground and flight instruction with your preferred instructor.
Call or Stop By Anytime
Conveniently located on the second floor in the Sacramento Executive Airport Terminal, we are happy to chat any time about flying and how we can help realize your dream of flight. Call today (916) 427-7707 or contact us to schedule a time to speak with an instructor.
Want to Learn More?
Select a certification option on the right to learn about the priveleges of each and what it takes to earn them.
Certifications Available
Top